LCMI's "Virtual Office" Advantage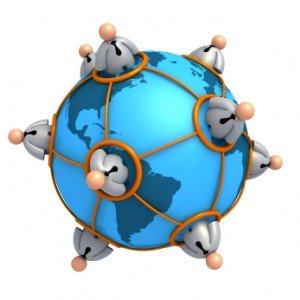 At Lifecycle Management Innovations, we understand that in today's economy, positive cash flow is the name of the game.  Typically, one of the largest expenses in labor is the indirect portion.  With the world becoming flatter and flatter each day, utilizing technology to improve communication medians allows companies to reduce their financial burdens and G&A expenses.
At Lifecycle Management Innovations, we understand how important face-to-face communications is, and also strive to find ways to effectively utilize technology.  High speed internet is available nearly every metropolis area in the world.  The use of internet-based audio-video applications (such as FaceTime, Skype, WebEx, and VoIP) is becoming more and more reliable.  We have found that, depending on the project, the majority of team interactions and project execution is able to be conducted virtually.  In order for virtual projects to be effective, face-to-face interactions periodically is very important.
The successful utilization of virtual offices is a direct benefit to each client.  With reduced overhead expenses, labor rates are thereby decreased accordingly.  This allows for a win-win situation.